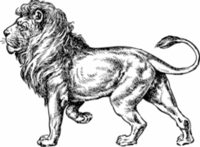 Working together with youth to create a sustainable reality
---

And the winners are... 1-Who killed the polar bear ? (Group 11, photo left), and : 1-Singing for the environment (Group 2, photo right). &copy 2012 Green Lion Assoc.
Green Lion Association and United Nations Volunteers (UNV) are partnered in organizing an art competition in Ankara to promote volunteerism and environmental awareness among university students. 100 students participated with their installation art works in this first of its kind art competition. The submitted art works will be on diplay at the virtual (on-line) Green Lion Art Gallery as of May 2012.

100+ students took part in the art contest. Below are photos of student groups presenting their art works. At a time with the Rio +20 approaching, the emphasis was not only on the process of the art work but also on the fun and excitement of producing a 3 dimensional object to create an awareness of the challenges of the environment and sustainability. Creating an environment for discussion and exchange of ideas proved to be more valuable than the art work itsself.

Jury dates: 2-3 May, 2012

Jury members:
-Mr. Hakan Yurdadoğan, Chair and Curator
-Dr. I. Soner Özdemir, Aesthetician and Art Historian
-Contest participants
Green Lion's mission is to work with the youth for the youth, so we decided to include contest participants - students from various department of Bilkent University- in the the jury evaluating the art works. Creating the art works and evaluating the art works proved to be a perfect combination, giving participants the chance to further analyze the role of art in creating an awareness on the environment and sustainability.
In this contest we have two first prizes. In the installation art category, the first prize goes to Group 11 with their work "Who Killed the Polar Bear ?" In the music category, the first prize goes to Group 2 with their song "Singing for the Environment". There was also a tie in the second prize. Group 7 and Group 18 both have been awarded the second prize.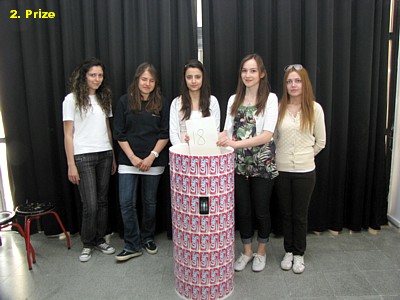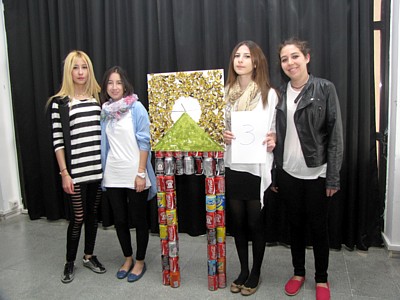 Photos (above left and right): the jury during the evaluation process at the design studio. &copy 2012 Green Lion Assoc.
---
Web Design: &copy 2012 Green Lion Association